A high performance roof that's good for the planet!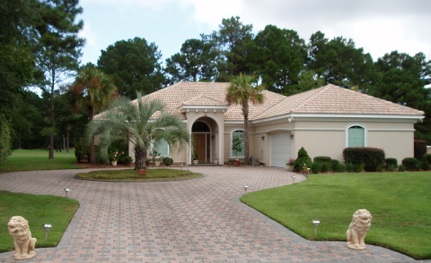 One of the most important parts of this house is the roof and the way it is constructed. The roof and the attic are an intricate part of the whole house system. The roof is unvented and part of the conditioned air space.  It is airtight, Never leak (for a 100 years) and have no maintenance.    It's energy efficient and insulated.  It's fire proof and cost effective.  With no mold or termites!
We start by eliminating the plywood sheeting (cost effective and fire proof) and fasten steel battens onto the steel trusses over the entire house. On this we place inter locking concrete roof tiles. We complete the process by
spraying polyurethane foam
to the under side on the tiles. The
foam fastens the tiles
to the steel and will withstand 140 MPH plus hurricane and tornado winds. Also giving us a attic with R40 insulation and makes the whole house
airtight
. 
This is why we call it a Revolutionary Roof!